The hands-on experts of VNGRS provide services within a wide range of industries!
LLM & Gen AI Application: Revolutionize production processes with GenAI, cutting operational costs and enhancing efficiency. Achieve leaner operations, strengthen production quality and maximize production ROI.
Predictive Maintenance: Avoid sudden machinery failures to ensure uninterrupted operations and reduce downtimes. Lower maintenance costs and extend equipment lifespan.
Anomaly Detection: Spot unprecedented production patterns early, guaranteeing consistent product quality. Ensure higher product acceptance rates and minimize recalls.
IoT Data Management: Build a robust data architecture to manage IoT data, facilitating seamless integration and improved decision-making in manufacturing processes. Accelerate time insight and finetune production strategies.
Stream Analytics: Analyze production data in real-time to swiftly adapt to changes and boost efficiency. Respond more rapidly to market demands and curtail waste.
Inception Workshop: Shape the future of your manufacturing processes with AI-driven strategies and insights. Stay a step ahead of competitors with visionary initiatives.
Learn More
Collapse
GenAI Application: Elevate the shopping journey, creating memorable experiences and fostering customer loyalty with GenAI technologies. Boost repeat purchases and strengthen brand advocacy.
Recommendation Engine: Increase sales by offering products that align with individual shopper preferences. Enhance average cart value and capitalize on upselling opportunities.
Insight Generation: Uncover invaluable insights into consumer habits, refining marketing and sales strategies. Tailor offerings to market demands to maximize customer satisfaction.
Sales Estimation: Forecast sales trends accurately, ensuring optimal inventory management. Minimize stockouts and overstock costs, optimizing revenue.
Dynamic Segmentation: Categorize customers effectively, enabling targeted promotions and communication. Improve conversion rates through personalized marketing campaigns.
Call Center Analytics: Revolutionize retail customer service analytics with our GenAI and LLM technologies. Extract actionable insights from call data, enabling tailored customer experiences that drive brand loyalty.
Branch Optimization: Optimize store operations to maximize footfall and profitability. Drive in-store sales and uplift the customer experience.
Learn More
Collapse
LLM-based chatbot: Experience next-generation banking and financial support with our LLM-based chatbot. Generate adaptive dialogues using advanced generative AI, offering personalized financial guidance every time.
Call Center Analytics: Transform financial customer service analytics using our GenAI and LLM technologies. Dive deep into call data, optimizing financial product offerings and enhancing customer trust.
Income Estimation: Accurately predict customer income patterns, tailoring financial products effectively. Refine loan and credit product targeting to boost conversion rates.
MLOps and Modernize Data Architecture: Elevate your financial operations with modern data solutions and streamlined machine learning processes. Facilitate faster decision-making and maintain compliance with evolving regulations.
Credit Risk Scoring: Evaluate credit risk with heightened accuracy, ensuring informed and safer lending. Reduce defaults and fortify portfolio health.
Learn More
Collapse
LLM-based chatbot: Elevate online shopping assistance with our LLM-powered chatbot. Engage customers with personalized dialogues, enhancing their shopping journey and driving repeat business.
 Recommendation Engine: Optimize conversions by suggesting products that match individual user tastes. Skyrocket sales volumes and enhance customer satisfaction.
 Insight Generation: Dive deep into customer behavior to refine your marketing strategies and product offerings. Design resonating campaigns to boost ROI.
 Sales Estimation: Anticipate sales patterns, ensuring optimal inventory and product availability. Reduce stockouts and make the most of peak sales periods.
 Dynamic Segmentation: Segment online shoppers efficiently, tailoring marketing efforts for a more significant impact. Enhance campaign effectiveness and deepen customer engagement.
 Call Center Analytics: Redefine e-commerce customer service analytics with our GenAI and LLM solutions. Extract deeper insights from call data, optimizing customer support and driving sales.
 Campaign & Pricing Model: Craft pricing strategies and campaigns that resonate, propelling sales and fortifying customer loyalty. Optimize profit margins and stand out in a competitive market.
Learn More
Collapse
 LLM Applications: Stay at the forefront of tech innovation with AI-driven applications. Differentiate your tech offerings in a saturated market, driving user engagement and adoption.
 GenAI Productization: Elevate your tech products with GenAI, enhancing functionality and broadening market appeal. Secure a competitive edge and grow product market share.
 Inception Workshop: Visualize and strategize the future trajectory of your tech products with AIcentric brainstorming. Stay at the forefront of innovation and capture untapped market opportunities.
 Cloud Migration: Transition smoothly to the cloud, optimizing operations and scalability. Achieve unparalleled operational efficiency and cut infrastructure costs.
 Data Management Platform: Construct an avant-garde data engineering architecture, centralizing and optimizing data flows for agile and efficient tech solution development. Expedite project delivery and bolster data security.
 MLOps and Modernization Data Architecture: Modernize your tech infrastructure, paving the way for groundbreaking innovations. Stay ahead of technological trends and guarantee scalability.
 Call Center Analytics: Optimize tech support with our GenAI and LLMdriven call center analytics. Enhance user experience, reduce ticket resolution times, and drive product improvements.
Learn More
Collapse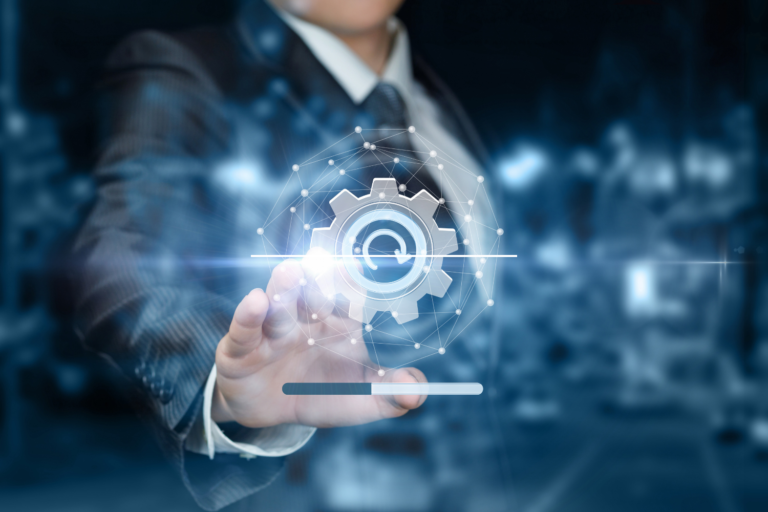 VNGRS Solutions by Industries